If you are an existing client, or have an inquiry or request, we are standing by.
If you are looking for professional fire sprinkler support and services, let us know and we will answer all your questions.
We want you to contact us in the way you are most comfortable, whether by email, mail, phone, fax, or form:
For any queries or to set up a consultation.
please send us a submission via the contact form.
Independence Fire Sprinkler Company, LLC
1205-07 4th Avenue, PO Box 94
Lester, PA 19029
Phone: 484-494-7724
Fax: 484-494-7734
For appointments at our office use this map for directions: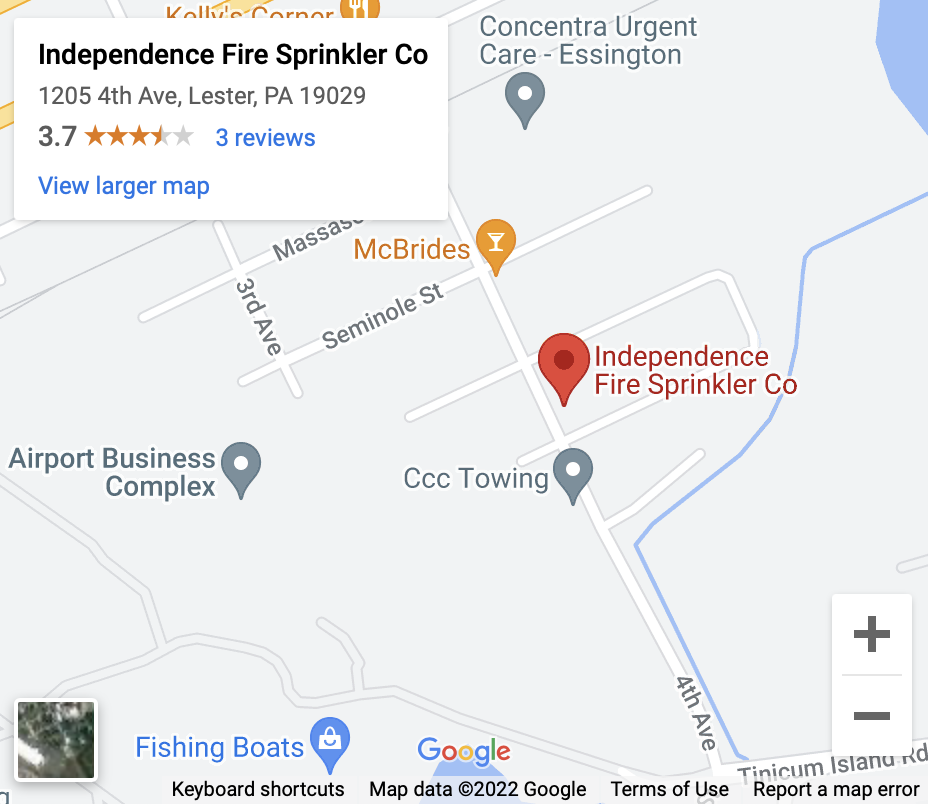 WE ARE HIRING!
JOIN OUR TEAM
JOB OPENINGS
– Fire Sprinkler Sales, Construction
– Fire Sprinkler Sales, Service
– Fire Alarm Technicians
– Project Managers
– Project Engineers
– Design Engineers